T he Covid-19 situation and its implications to businesses call for radical changes of how we are operating. Safe distancing measures and the minimisation of direct human interaction have accelerated technological development and deployment. For our industry, the use and application of remotely operated vehicles (ROVs) in the space of underwater hull inspections and hull cleaning activities will become the norm. We have started investing in ROV technology well ahead of the virus outbreak and will continue doing so as we also see a strong preference from our clients towards diver-less operations.
After our ROV inspection drone and operating procedures had been approved by PSA, Singapore's container terminal operator, we conducted our first class-approved ROV in-water survey (IWS) during the early morning hours of April 24th, 2020 within the terminal. The Lloyd Register's approved underwater hull inspection was carried out by our experienced ROV pilots on the vessel 'Gottfried Schulte', a 3,534 TEU container ship, while cargo operations were ongoing.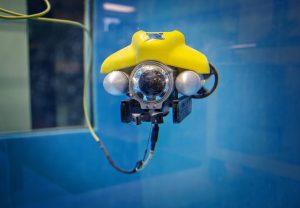 The drone used for the approximately 3-hour underwater hull inspection survey was the industry leading VideoRay Pro 4, our latest addition and one of the world's most popular small underwater remotely operated vehicle (ROV). Its compact design and technology makes it one of the most capable and versatile ROVs for carrying out still photo and live-streamed CCTV inspections of a vessel's hull. Submersible of up to 150 meters depth and able to incorporate additional features and sensors such as vehicle autonomous control, imaging sonar and positioning hardware and software, the VideoRay ROV has proven itself to be the right choice for performing a wide range of underwater ROV inspection services. Our internal ROV team is extremely happy with the VideoRay's ease of use, it's portability and advanced internal features such as a 3D tilt compensated compass, accelerometer, MEMS gyro, a leak alarm and real time voltmeter.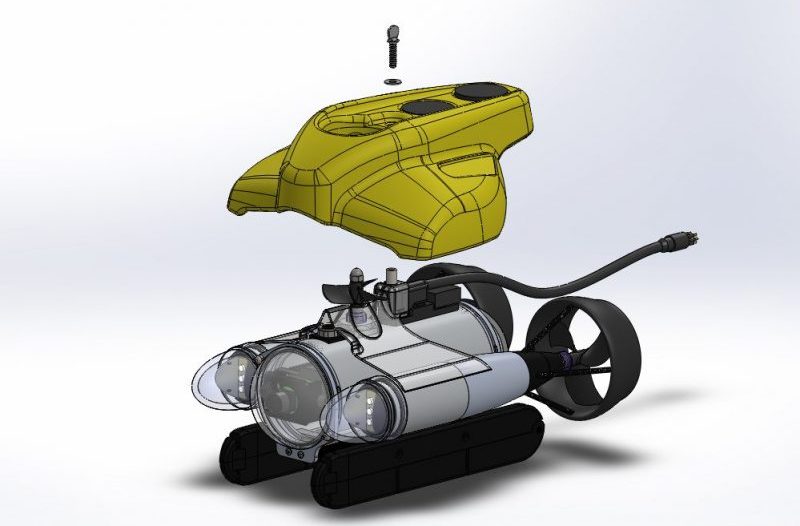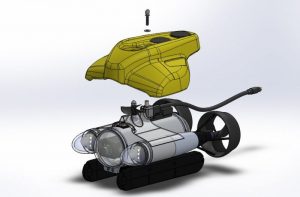 Eugene Tho, Managing Director of Dive Marine Services, comments:
"We are delighted to be able to support our clients during these difficult times by offering remotely operated underwater hull inspection services such as IWS or UWILD within PSA's container terminals from now on. The use of ROV technology overcomes the restriction imposed by PSA, being one of the world busiest port. The next milestone will be the offering of ROV-conducted hull cleaning and propeller polishing services at berth which we target to introduce to our clients in the second half of the year."
In case we have sparked your interest in our remotely operated underwater services please get in touch for more information or a bespoke quotation. Dive Marine Services also offers a wide range of other specialist underwater repair and maintenance services for your assets in Singapore, South East Asia and Gibraltar.
Stay healthy and safe.