At DM Group Services, safety isn't a buzzword; it is the cornerstone of everything we do.
Our investment in people is a direct consequence of our commitment to safety. Not just people who work with us, but people in our industry as a whole. It is one reason why we run IRATA certified rope access training courses. Or  why we are pursuing development of advanced ROVs that will take divers out of the water.
We are in for the long haul.

Operational since 1974, we have won the trust of our clients – nearly 90% of our business today comes from our longstanding client relationships. We have spent and we will continue to spend years in the maritime industry, working to achieve the trust of our clients.
Call it the orientation of a family run business or a passion for the industry we are in.
Underwater Inspection, Repair, Maintenance Services
"…the best diving company in Singapore"
Dive Marine Services offers underwater inspection, repair, and maintenance services – inshore and offshore to shipyards, oil & gas companies, and ship operators.
Since our inception in 1974, we have pioneered the adoption of advanced technologies (including ROVs) in the execution of marine civil engineering works, underwater inspections, and maintenance of vessel hulls, propellers, and UWILD class inspection.
Our team of qualified commercial divers are adept at specialised underwater repair tasks including permanent welding repairs, stabilization of leakages, propeller repairs, wharves and jetty repairs, jacketing, and replacement of thruster units.
At Height Inspection, Repair, Maintenance, Training Services and Access Methods
 IRATA rope access full member trainer and operator company
DM NDT offers inspection, repair and maintenance services as well as access solutions to enable operational work at height.

Our inspection services comprises conventional and advanced NDT (non destructive testing) methods such as VT, PT, MT, EMA, computed radiography inspection – to name a few. The advanced NDT methods we offer can be tailored to meet any specific requirements you may have.
Our team of highly skilled and certified technicians can also handle complex repair and maintenance jobs for storage tanks, fire monitors, loading arms, flare tips, derricks, topside modules, tanks and platforms.
Get in touch
Inport and outport logistics support
 A fleet of 10 aluminum boats
DM Sea Logistics provides inport and outport sea transportation solutions. Our range of services includes boat launches, cargo deliveries, disposal, and crew change management within or outside the Singapore port.
We have a fleet of 10 aluminum boats that are able to meet the requirements of most customers in terms of capacity, speed and safety. For long term contracts, we can customize our boats to meet specific client needs.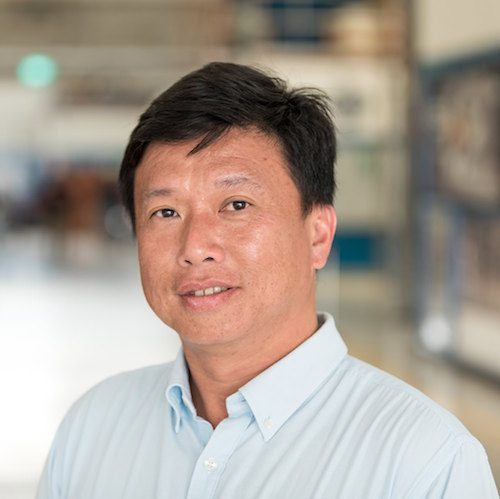 Eugene, with more than 26 years of experience in the marine industry, is responsible for the planning, management and execution of Dive Marine's strategic vision to develop and grow the company into one of the leading commercial diving companies providing clients, comprehensive and integration solutions.
Eugene's responsibilities include business development and performance of the company's business. He has spear headed the diversification of businesses and developed the various subsidiaries within the Group.
Bernard Lee is the newest member of the team who assumed the role of Manager of DM Sea Logistics in August 2019.
Bernard is reputable and well-known amongst the Harbour Craft and Shipping Community. With years of experience in Ship and Fleet Management, Logistics and Operations Control, he has indoctrinated an excellent understanding of shipping business dynamics, domain knowledge and leadership qualities. He is a member of the MPA-Harbour Craft Community Safety Working Group and is heavily involved with Maritime Safety and Security agencies in Singapore.
Michael Szemis started off as an electrical engineer in the public sector in the UK and eventually progressed into management in Public, Retail, Facilities Management and Oil & Gas industries.
During this career journey he gained an interest in Health and Safety, earning certificates in Institution of Occupational health & Safety (IOSH), Institute of Leadership and Management (ILM Level 4) and Otis Fatality Prevention and Safety Leadership.
In early 2014, Michael joined the DMNDT team as Operations Manager and eventually assumed the role of the Managing Director in 2018. Ever since he took charge, Michael has implemented a strategy to further enhance the technical resources and capabilities of the company and work towards further growth and success.
Michael has worked in the UK, Saudi Arabia and now Singapore.