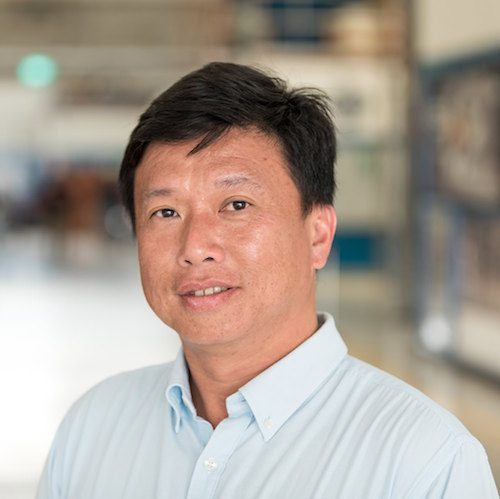 Eugene, with more than 26 years of experience in the marine industry, is responsible for the planning, management and execution of Dive Marine's strategic vision to develop and grow the company into one of the leading commercial diving companies providing clients, comprehensive and integration solutions.
Eugene's responsibilities include business development and performance of the company's business. He has spear headed the diversification of businesses and developed the various subsidiaries within the Group.
Bernard Lee is the newest member of the team who assumed the role of Manager of DM Sea Logistics in August 2019.
Bernard is reputable and well-known amongst the Harbour Craft and Shipping Community. With years of experience in Ship and Fleet Management, Logistics and Operations Control, he has indoctrinated an excellent understanding of shipping business dynamics, domain knowledge and leadership qualities. He is a member of the MPA-Harbour Craft Community Safety Working Group and is heavily involved with Maritime Safety and Security agencies in Singapore.
Michael Szemis started off as an electrical engineer in the public sector in the UK and eventually progressed into management in Public, Retail, Facilities Management and Oil & Gas industries.
During this career journey he gained an interest in Health and Safety, earning certificates in Institution of Occupational health & Safety (IOSH), Institute of Leadership and Management (ILM Level 4) and Otis Fatality Prevention and Safety Leadership.
In early 2014, Michael joined the DMNDT team as Operations Manager and eventually assumed the role of the Managing Director in 2018. Ever since he took charge, Michael has implemented a strategy to further enhance the technical resources and capabilities of the company and work towards further growth and success.
Michael has worked in the UK, Saudi Arabia and now Singapore.