Dive Marine Services Pte. Ltd. has been honoured with the "Singapore SME 500 Award" in 2020, awarded by the Association of Trade & Commerce (ATC), Singapore. This accolade recognises Dive Marine Services' outstanding commitment as a leading business in the Small to Medium-sized Enterprises (SMEs) segment, providing flexible and sustainable solutions in underwater inspection, repair and maintenance (I.R.M) to the maritime industry.
Eugene Tho, Managing Director of DM Group Services, said, "I'm extremely proud of the entire team and would like to express my dearest gratitude and appreciation to everyone for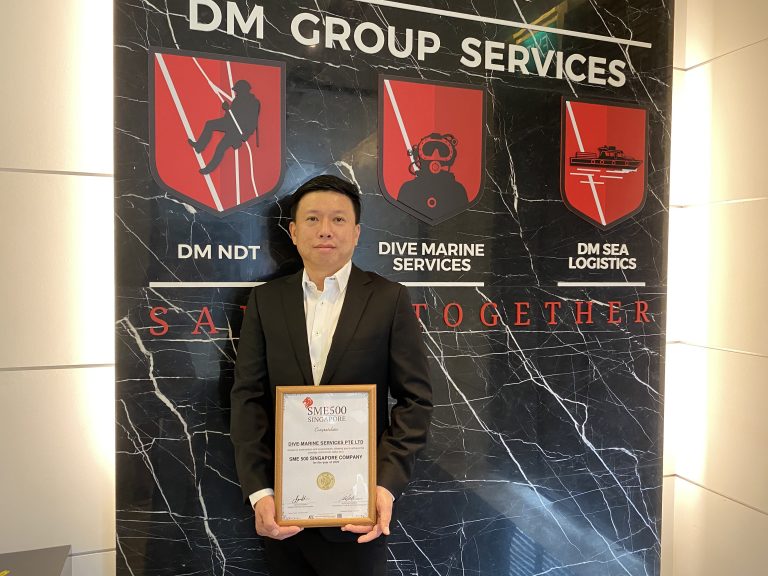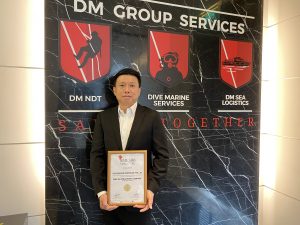 their individual contribution. The award is a great recognition, especially during this difficult year with the challenges faced by Covid-19, and it shows us that we are on the right track of delivering excellence to our clients. SMEs are a key pillar of Singapore's economy, making up 99% of all domestic companies and contributing to more than 50% of national GDP. As long-established South-East Asia experts in underwater I.R.M. services, we are continuously driven by our clients' needs – most have large international fleets and face challenges of identifying partners with consistently high standards in underwater hull cleaning and other I.R.M. services, not only in Singapore, but worldwide. Our goal therefore remains the same, to uphold our high standards here in Singapore and further grow our underwater I.R.M. service network in strategic locations depending on our clients' trade patterns."
About the Singapore SME 500 Award
The Singapore SME 500 Award was launched to recognise Singapore's leading Small-Medium Enterprises across major trade and industries that have contributed significantly to Singapore's GDP. Today, the SME 500 Award continues to recognise Singapore SMEs that have been developed and managed effectively.
Evaluated by stringent criteria, award winners must prove that they have displayed high potential for growth and expansion for local and global markets. Winning firms include a successful track record displaying the ability to maintain operational excellence, made a substantial impact within its industry, allowing the company to obtain a sustainable market position.
To learn more about the SME 500 Award, visit here.
About Dive Marine Services
Dive Marine Services, along with DM NDT and DM Sea Logistics – is part of DM Group Services, established in 1974 and headquartered in Singapore. The scope of service includes a full stack of inspection, repair, and maintenance services – underwater and at height – as well as logistics support, and rope access training. Dive Marine Services has pioneered in the adoption of advanced technologies including but not limited to Remotely Operated Vehicles (ROVs) in the execution of marine civil engineering works, underwater inspections, repairs and maintenance of vessels for the maritime industry.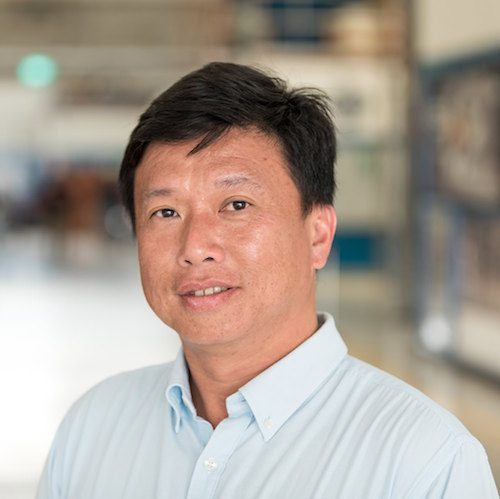 Eugene, with more than 26 years of experience in the marine industry, is responsible for the planning, management and execution of Dive Marine's strategic vision to develop and grow the company into one of the leading commercial diving companies providing clients, comprehensive and integration solutions.
Eugene's responsibilities include business development and performance of the company's business. He has spear headed the diversification of businesses and developed the various subsidiaries within the Group.
Company
Dive Marine Services
Tel: +65 6515 0090
Email: contact@dmgroupservices.com