The Challenge
Flare systems play a vital role in protecting refineries and petrochemical facilities by enabling them to depressurise in a safe and controlled manner following an upset or emergency. In short, it is a last line of defence against a major incident.
However, our client identified potential cracks on two flare stacks that could lead to concrete spalling throughout the unit. It was also observed that one of the top platforms was nearly 50% dislodged from the stack.
How we supported
We engaged our teams to provide A to Z solutions for a total of 5 flare stacks by carrying out a series of full flare stack inspection, repair and maintenance services.
First, we designed, engineered and installed a wire mesh to withstand any spalling concrete on the top 20m of each of these flare stacks.
We then conducted full flare stack inspections which included visual inspection, crack mapping, hammer tap test and hammer rebound testing. Hammer tap test was conducted to evaluate possible delamination of the surface from the internal materials whereas Hammer rebound inspection helped in evaluating the strength of the concrete structure.
Next, we hoisted the dislodged platform back into position, designed new add-on supports and performed welding repairs to allow the platform to be usable and safe again.
Lastly, we conducted guy wire preventive maintenance for the flare stacks. The process included visual inspection via HD footage to ensure there were no stray or broken guy wire strands. Then we regreased the guy wires using a pressurized system and winch. We also engineered and fabricated a customized retensioning tool to retension the guy wires according to required engineering limits.
We wrapped up the maintenance process with a verticality survey to ensure the stack was within engineering limits in terms of its displacement from the centreline.
The recent challenges faced by our client's flare stacks underscore the significance of consistent maintenance and immediate action.
In a field where there is no room for compromise, DM NDT stands firm in our commitment to upholding the highest standards of safety and reliability.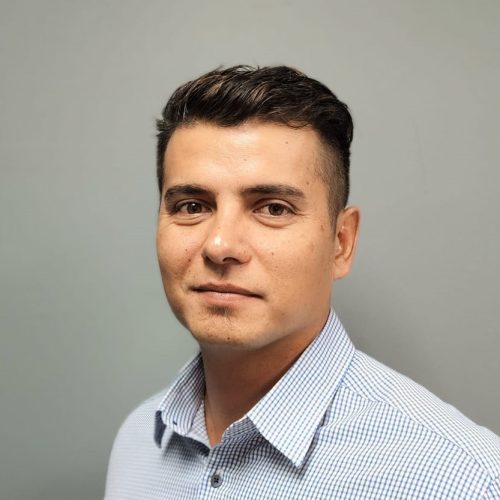 Starting off as a mechanical engineer in the aerospace industry, Dino found his true calling in rope access. Thereafter, he trained to be an IRATA Technician, mostly handling onshore and offshore projects involving Derrick building, modification, and repairs.
After clearing IRATA Level 3 in 2015, Dino joined the management team progressing from Project Manager to General Manager. Dino's responsibilities include business development, and overseeing the Company's performance and operational standards.